| | | |
| --- | --- | --- |
| Volume I | April 28, 2023 | Issue 2 |
Baker Falls Dispatch
All the news, if you can believe it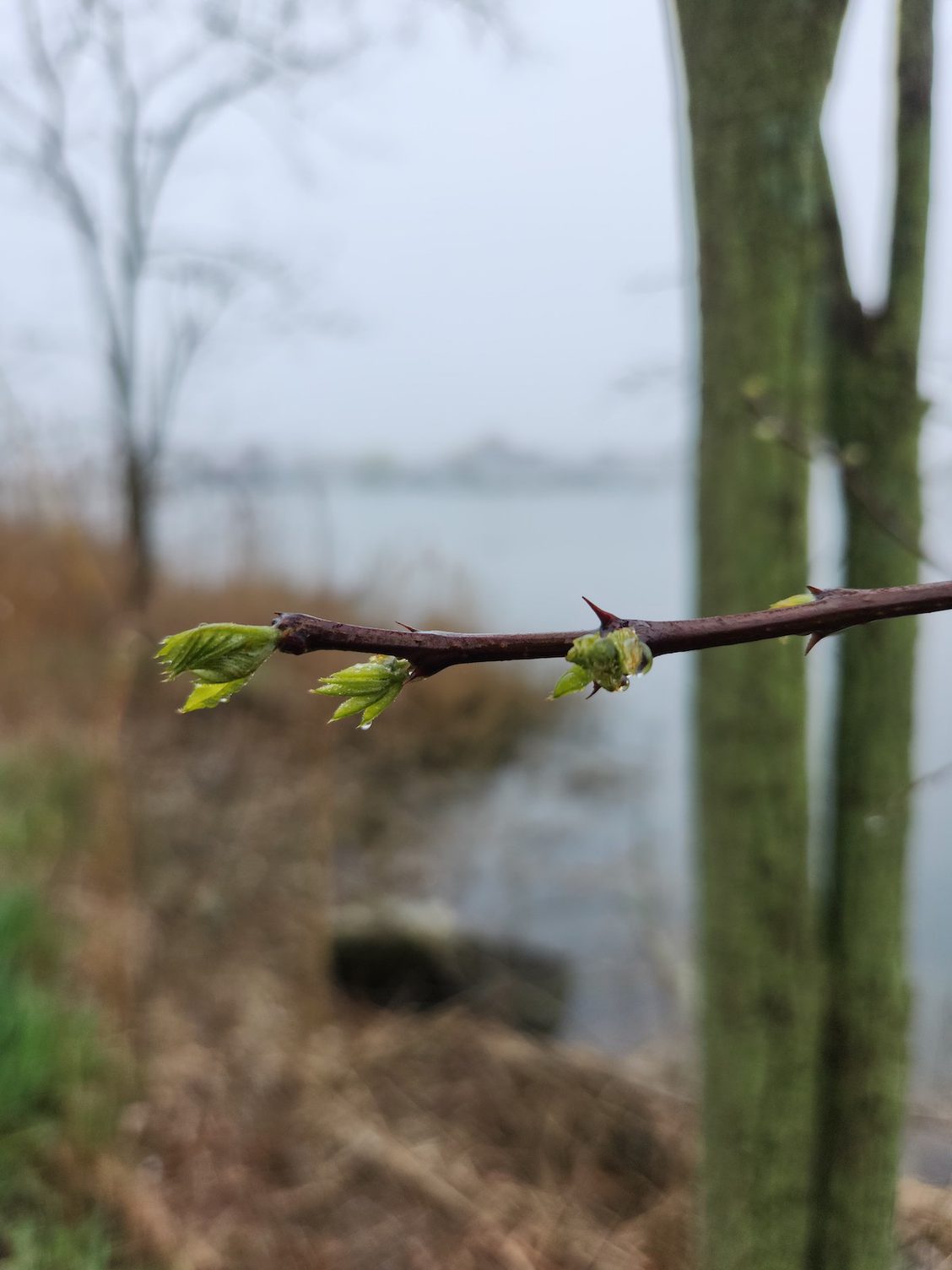 Bringing the Stage Back to Life:
The Build So Far
Life is returning to the legendary and historic space at 101 Avenue A. The demolition phase has been completed and construction is moving along rapidly. We will be using the misty memory of what you might think of as The Pyramid Club and creating new life as Baker Falls.
As the new stewards of this almost 150-year-old gathering place at 101 Avenue A, we can't tell you how much it means to us that you are with us on this project. We take very seriously this responsibility to honor the East Village performance scene and inspire the next generation to create and meet other open-minded individuals.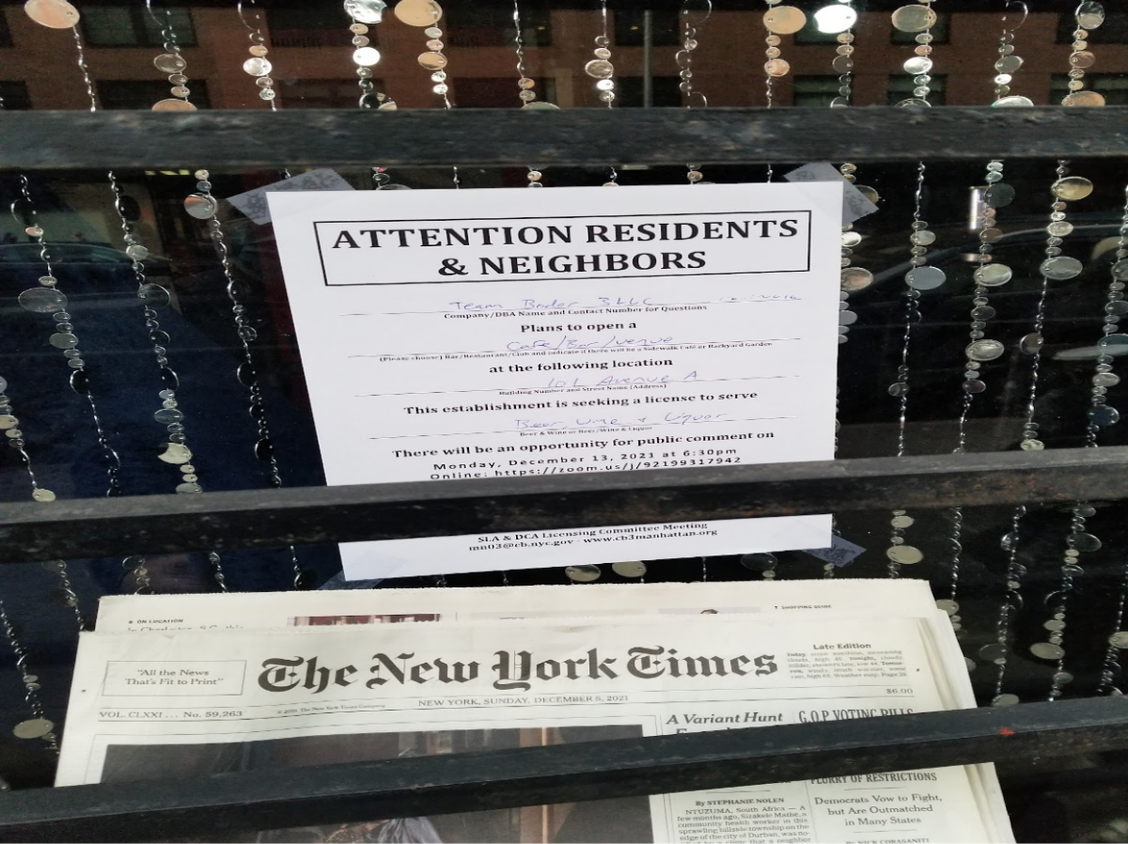 After the proper notification above to our neighbors, on Dec 13 2021, we unanimously passed the Community Board as the new operators of this neighborhood cultural staple and the birthplace of Wigstock. We were aided by many allies such as Kembra Pfahler—whose band The Voluptuous Horror of Karen Black made me realize I belonged Downtown—as well as Jeffrey Lewis who grew up across the street from Lach's anti-folk scene at the Sidewalk Cafe.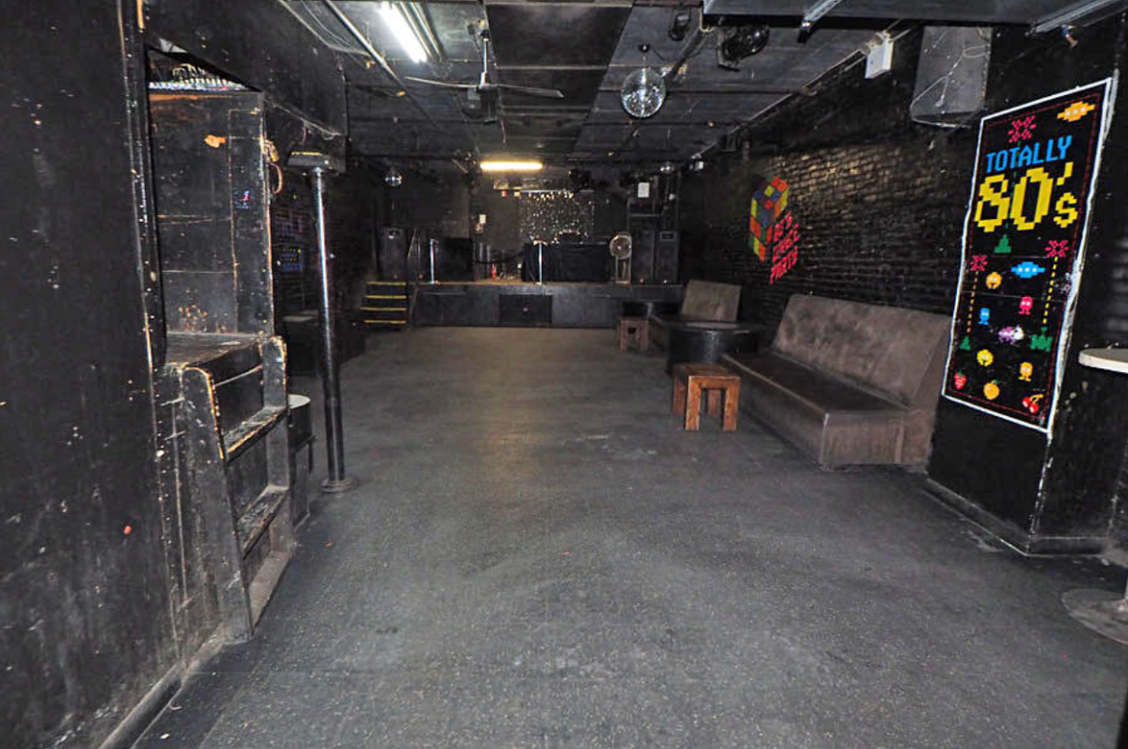 The above image is what we were finally looking at when we got the keys on November 15, 2022.
I just kept wondering how The Pyramid had become this: a nondescript afterthought of a dance club… What happened to The Pyramid's prime as one of the few cultural gathering places where there were no judgements? Everyone was welcome. And all things considered to be on stage…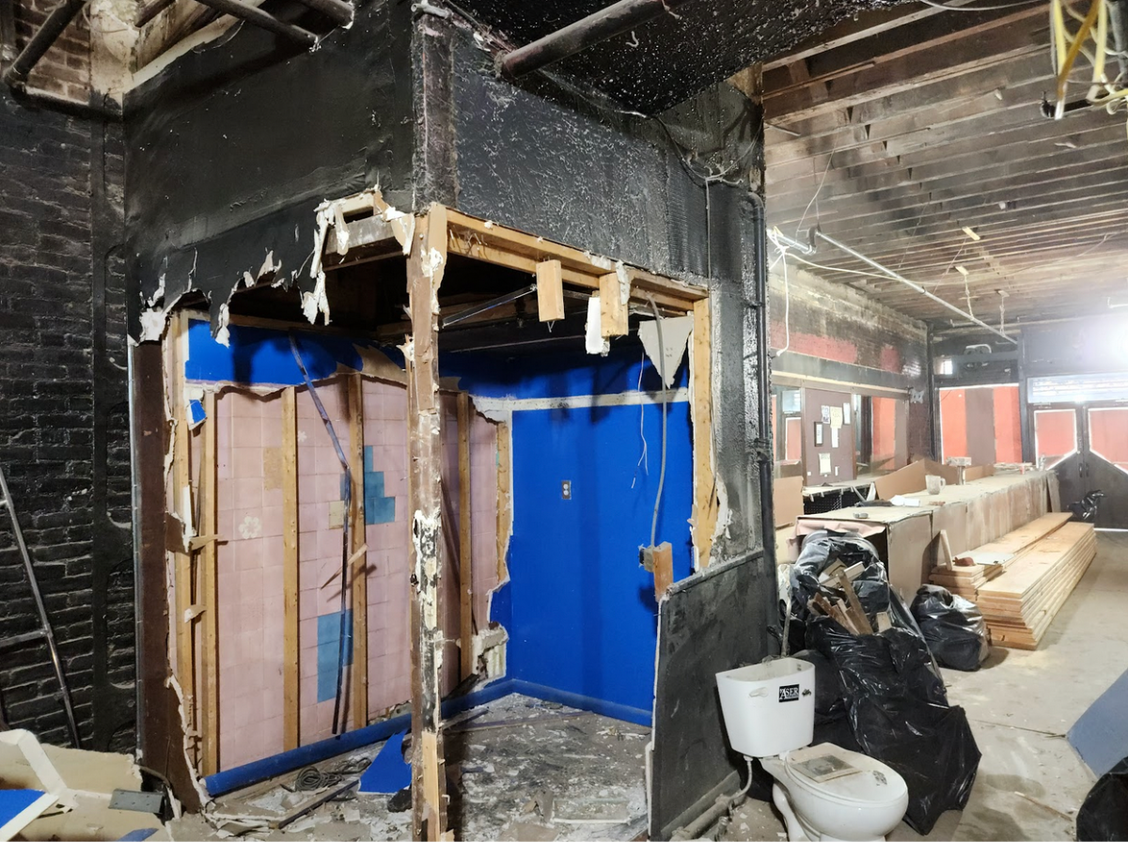 As we began to write the first chapter of Baker Falls, we started to uncover clues of color and vibrancy within the faded glory of the latter day Pyramid Club.
For example in the picture above: behind the wall where Wendy Wild used to sell her artwork from the coat check, we found remnants of the stepped Pyramids in the previous tile work that inspired an Avenue A mailman known only as "Richie" to name his new watering hole The Pyramid in 1979.
But it wasn't doing so well after the Polish and Ukrainian day drinkers were done with happy hour, so Bobby Bradley started booking some shows. Attending the first performance on December 10, 1981 was Brian Butterick who would go on the nurture a creative explosion embracing Bobby's slogan from that very first flier: "DOWNTOWN for DOWNTOWN."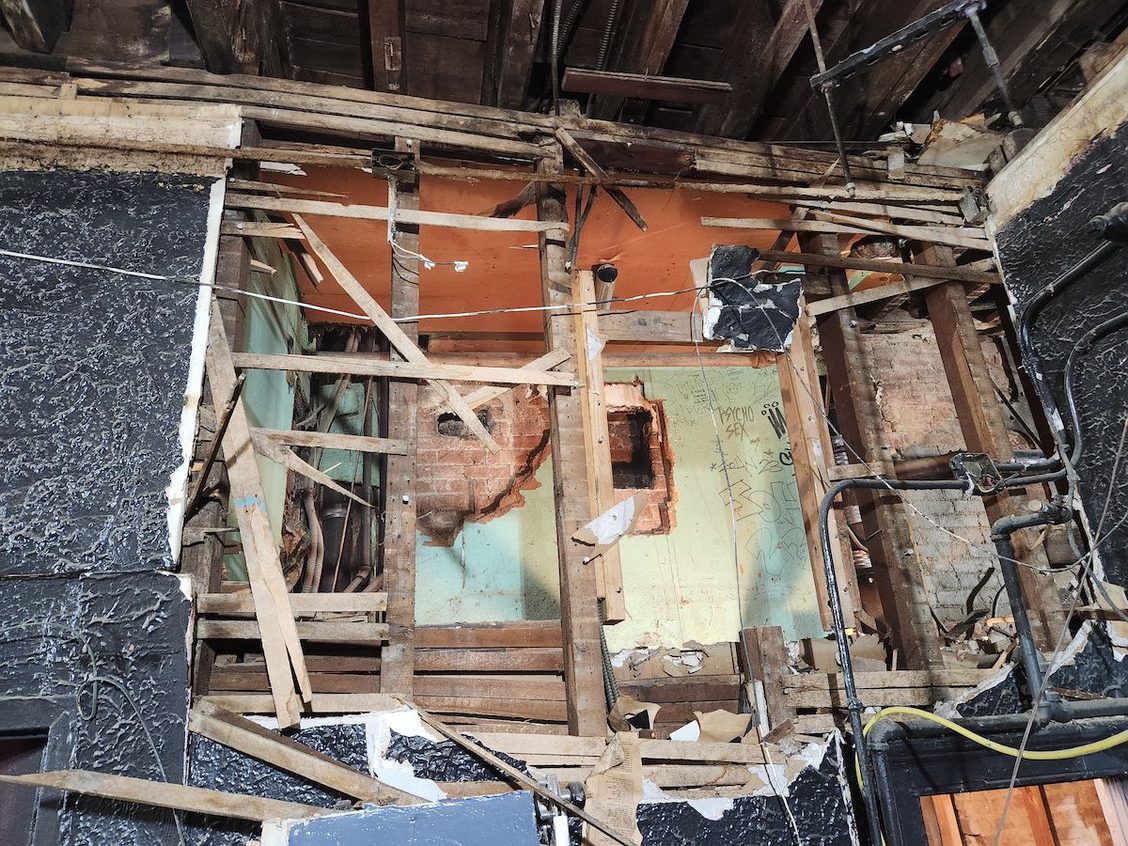 With these new performers came an insanely functional and weird wooden DJ set up near the roof that Craig Overbay had built for his soundboard and so resident DJs like Dany Johnson could spin vinyl records which they kept in lockers above the bathrooms. In the picture above we briefly exposed these blue-green walls to the light from the darkness, but the lockers were long gone.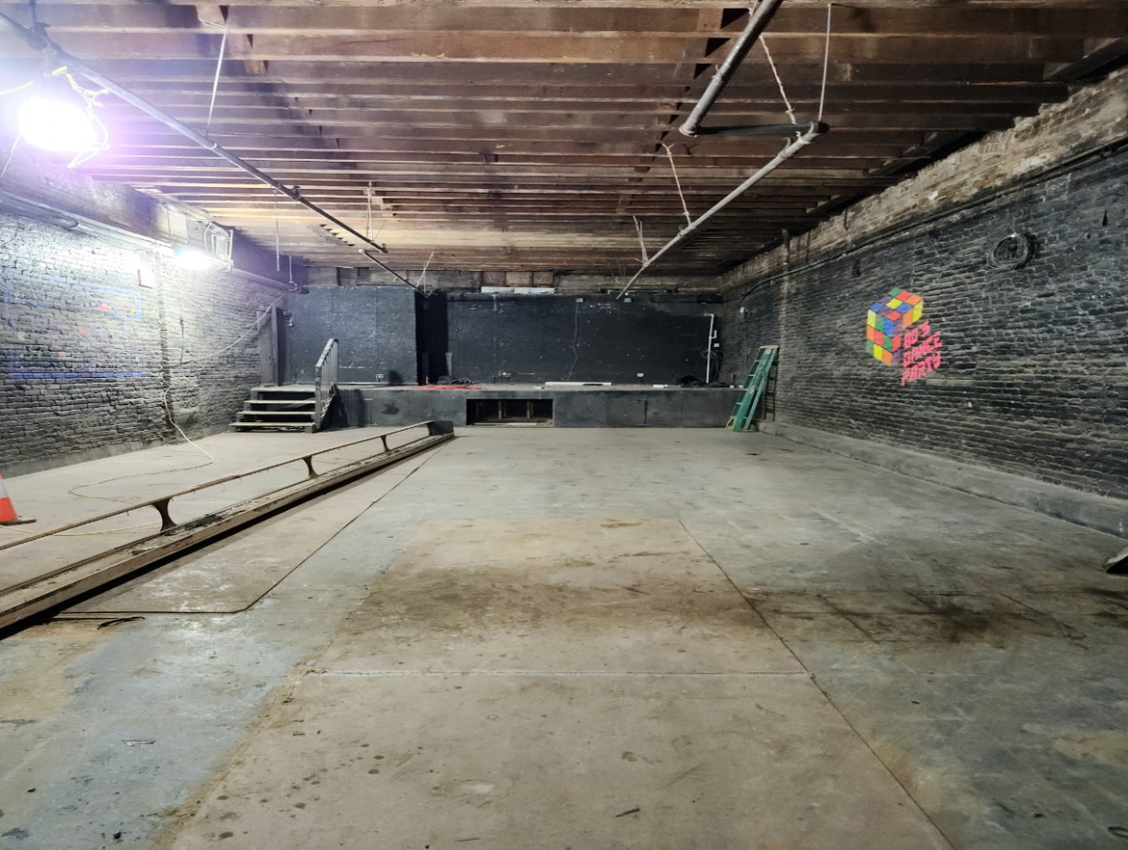 And in order to continue the dancing legacy from 1800s Union hall meetings to Wigstock, the first thing we needed to address was sound proofing in the 147-year-old space designed to be a gathering hall in 1876…and known over the last 40 years as The Pyramid with cheap and cheerful do-it-yourself sound mitigation like carpet and egg crates. Exposing these ancient beams with no need for columns was simply breathtaking…only to realize they would need to be covered up once again by modern materials to be a good neighbor.
I could not have done it without the passion and support of my new partners Morgan Margolis and The Knitting Factory who responded to my "call to arms to buy the Pyramid Club."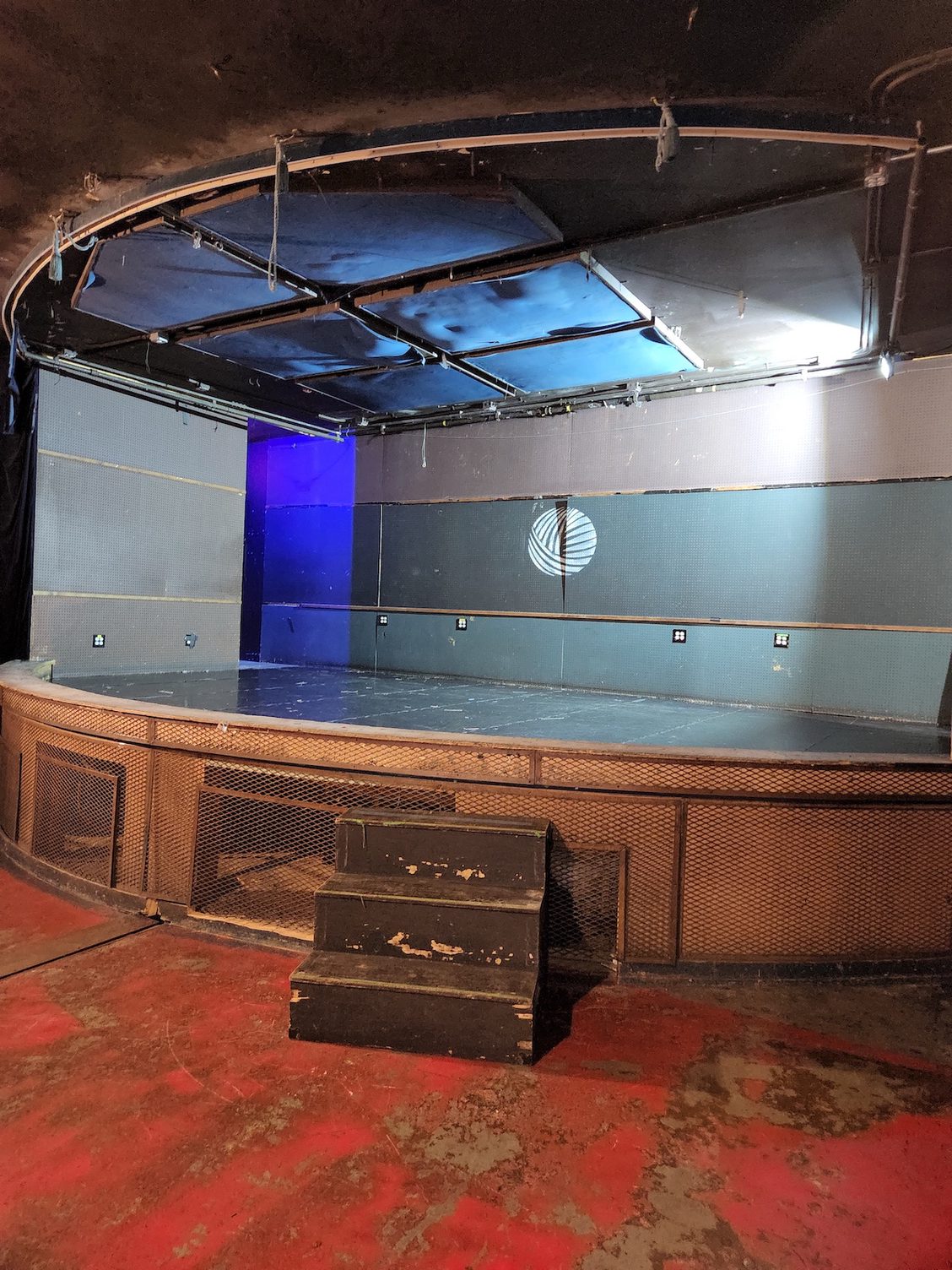 The picture above is Knitting Factory Brooklyn, minutes before I handed over their keys to the landlord on September 1st 2022. "The Knit was eager to return to their roots Downtown where they began life as a tiny music-centric cafe on Houston Street in 1987.
"DOWNTOWN for DOWNTOWN." We cannot wait to welcome downtown back to this legendary space at 101 Avenue A.
And remember: downtown is a state of mind.