| | | |
| --- | --- | --- |
| Volume I | September 8, 2023 | Issue 6 |
Baker Falls Dispatch
All the news, if you can believe it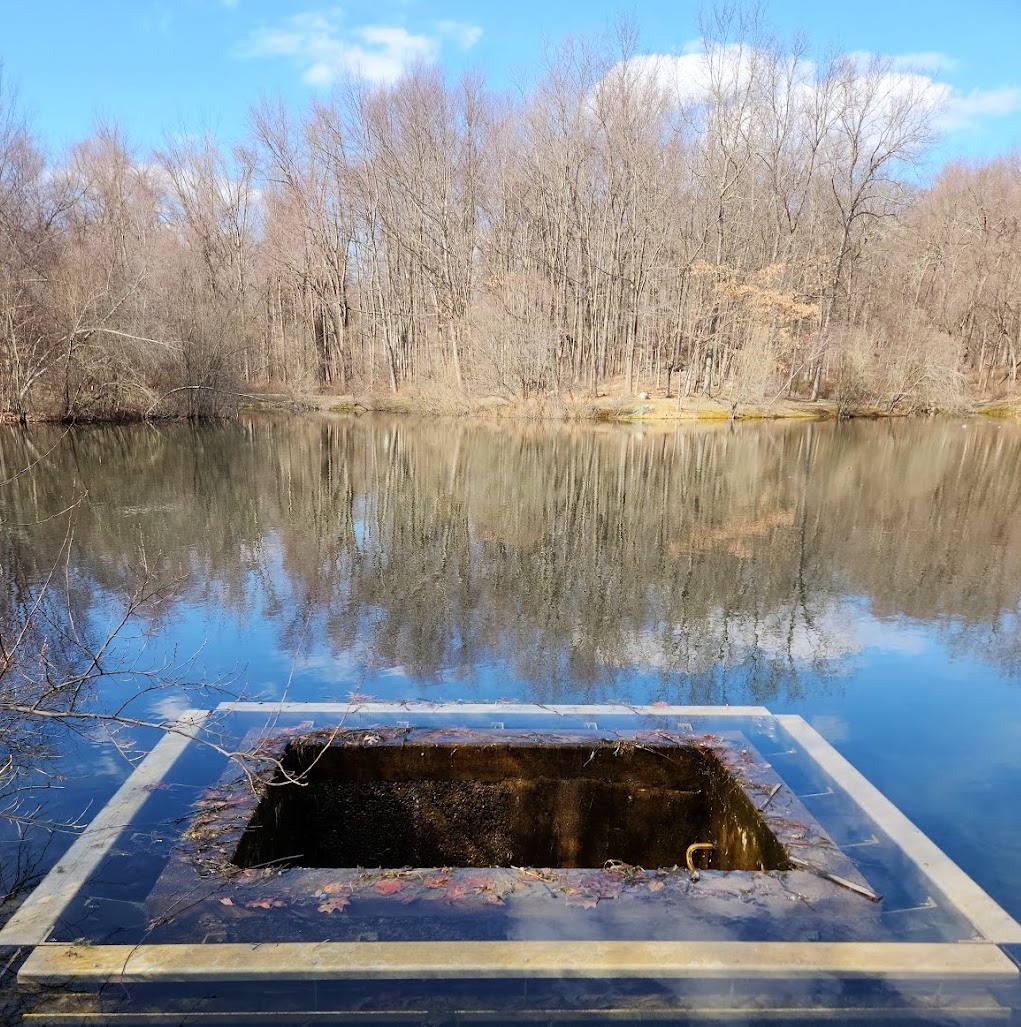 Greetings from the Vortex
Well, we are emerging from the vortex of launching a new entertainment enterprise, and we're more invigorated than ever to have you join our community at Baker Falls.
The doors are open at 101 Avenue A for music, drinks, coffee, and more. If you venture downstairs, you'll be transported into a Fever Dream. Do you want to book an emerging band or out-there performance? Drop us a line…click on [email protected].
Also note on the calendar the Book Launch and Drag Show on Sept 12th for Glitter and Concrete: A Cultural History of Drag in New York City. We will be hosting readings and original drag performances inspired by the book with interpretations featuring Junior Mintt, Paris, and Sweaty Eddie… and you'll be able to pick up a copy of the book in our Wendy Wild-inspired retail store with amazing local book store partner P&T Knitwear on Orchard Street.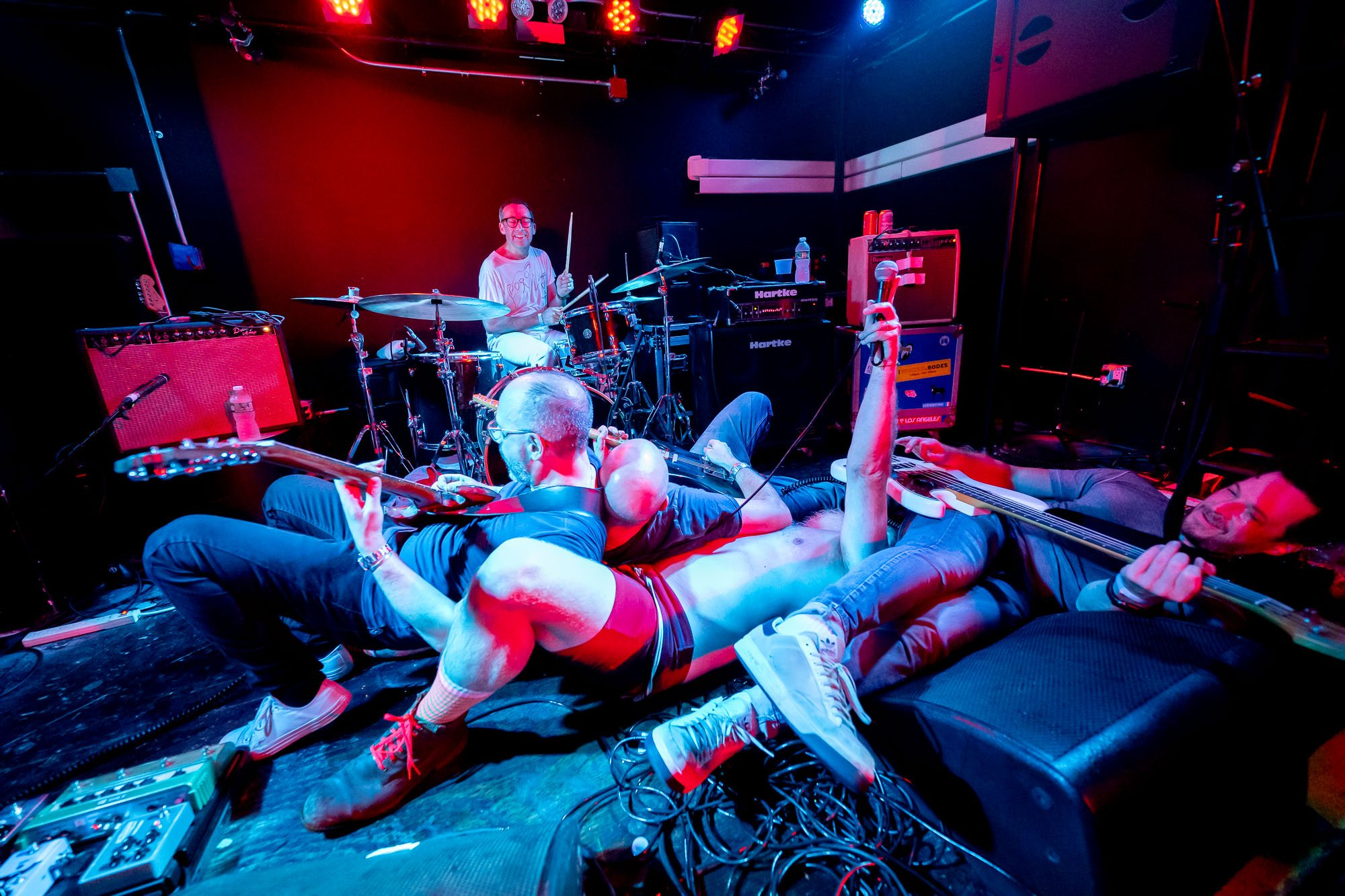 Les Savy at Baker Falls on August 17, 2023 (Photo by Edwina Hay)
Tales from Baker Falls
Everything is already happening. The Les Savy Favs show at Baker Falls last week, which went down almost exactly 14 years after they were the first band to play Knitting Factory Brooklyn, was one for the ages.
More specifically, after the performance, there was some on-line chatter that the show "ended abruptly." But now, dear dispatch subscribers, you get the full story: During what probably would have been the last song of the set, Syd Butler, the bass player and FrenchKiss Records founder, jumped off stage and was vibing with friends and family on the floor during a guitar solo/break-down. His bandmate, maniac frontman Tim Harrington, thought Syd might like his bass in the crowd so he bent down to hand the bass to Syd but in true rock and roll fashion Tim swung the bass a little too far and clipped is bandmate right in the eye orbital, splitting open Syd's face. It required 9 stitches. First Blood was drawn at Baker Falls that night
What's more, the band was leaving for a European tour the next day. Their tour manager told us Syd had to get the stitches removed by a backstage EMT at a festival in Spain who once set a broken bone for James Brown so he could go back on stage. Well, at least we think that's what happened. Syd is doing fine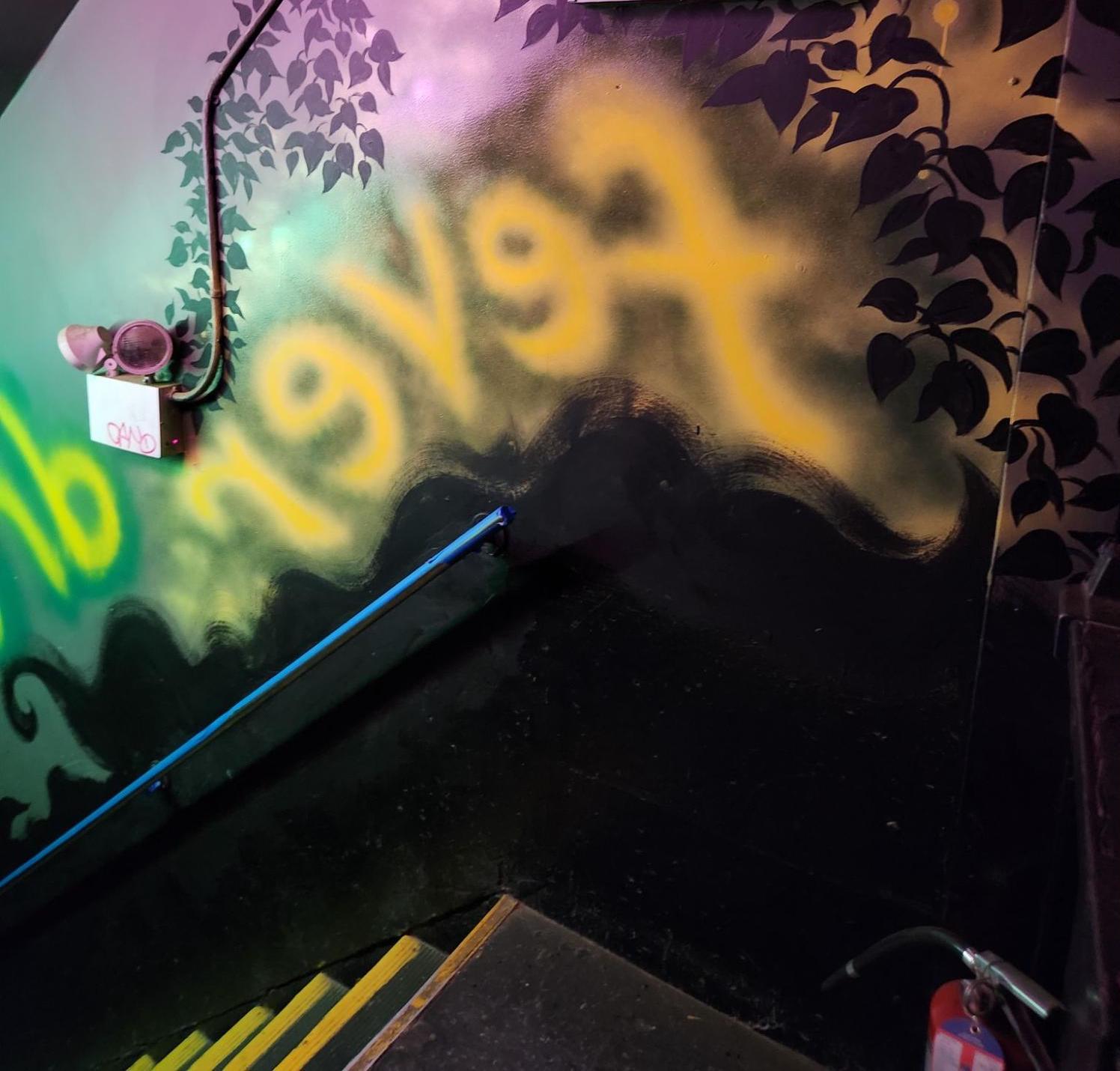 Our old pal and LES art guru Zito (@zitozone) helped with all our vibes
So… a special thank you to everyone who has walked in the doors to date. Many of you have told us: "we needed this," and that has inspired us to do it right and bring you joy for years to come.
And remember: Downtown is a State of Mind